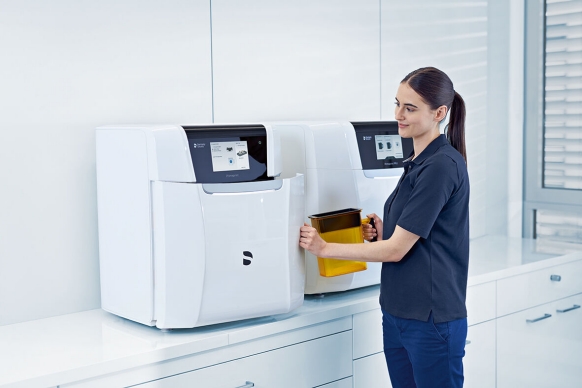 Extend your digital treatment offerings
With Primeprint, CEREC users can easily extend their treatment offerings as the printing solution integrates into existing digital workflows and allows for full delegation.
Dental intelligent software, regulated parameters and automated post-processing ensure repeatable high quality of printed
appliances for excellent treatment outcomes.
Primeprint Solution offers convenient and easy 3D printing and post-processing for the production of biocompatible applications.