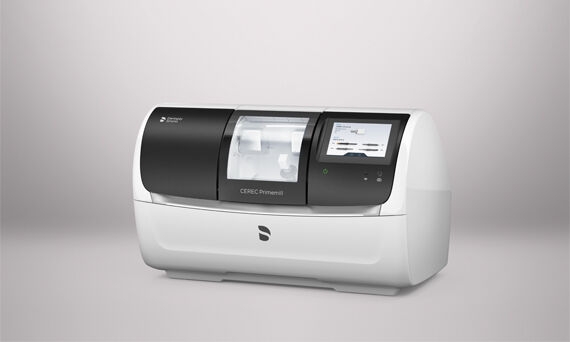 Pre-touch and responsive design
CEREC Primemill checks the inserted block and tools before a process. With the optional Pre-touch feature, this step can be completed at any time during the CEREC workflow saving approximately 1-2 minutes for every restoration.
With the Pre-touch, you also benefit from a faster data transfer of the first milling or grinding paths from CEREC AC to CEREC Primemill which also speeds up the process.
If desired, the traditional workflow is always available.