global site
You are currently visiting Dentsply Sirona .
Do you want to change to Dentsply Sirona ?
OraCheck - Digital Intraoral Monitoring
3D comparison between two or more digital scans.
The software superimposes those scans and visualizes differences in colour.
Visualize, document and communicate changes of your patients' intraoral situation.

The perfect match to Primescan or other high performing intraoral scanners.
No annual fee.
Clinical Benefits of OraCheck 5
Available analyses: Volume and distance analysis, section view and tilt analysis.
OraCheck gives hints on loss of tooth substance such as abrasions, erosions and dental fractures
The software reveals gingival changes like recessions and swellings
With OraCheck, you can check tooth movement before, during and after a treatment
OraCheck shows you deposits of dental plaque
OraCheck runs on Windows 10. In order to work with OraCheck with your current Omnicam, a hardware performance upgrade might be necessary. Depending on the hardware generation, different Performance Upgrades are available.
Please check which Performance Upgrade you need by using our Upgrade Advisor.
You can download OraCheck and purchase the OraCheck license from your Dentsply Sirona distribution partner.
Upgrade Advisor
Upgrade Advisor Software Generation 5
74 MB
Please use this tool to check the hardware status of your Acquisition Center.
Main Features of the OraCheck Software 5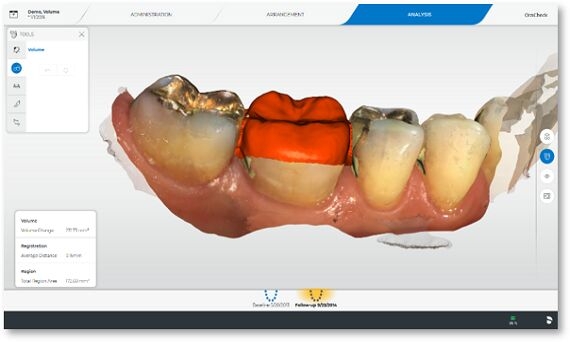 Volume measurement
Calculation of the volumetric change, increase or loss, in mm3.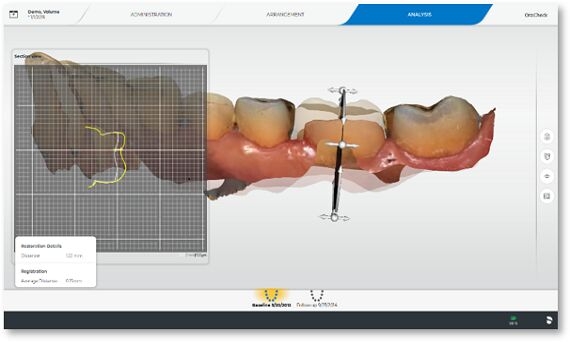 2D cross section
Presentation and measurement of distances in any cross-sections that can be interactively defined.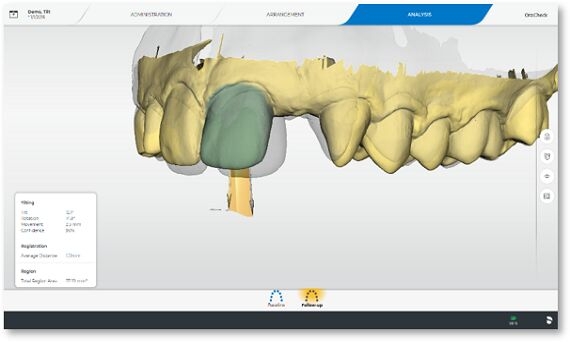 Tooth movements
Calculation and visualisation of tooth movements.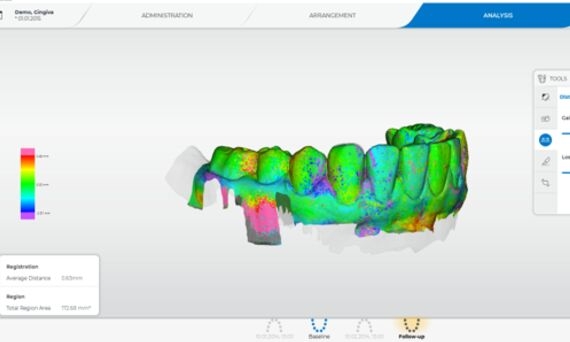 Distance analysis
Visualize the distance between two scans.
The three software phases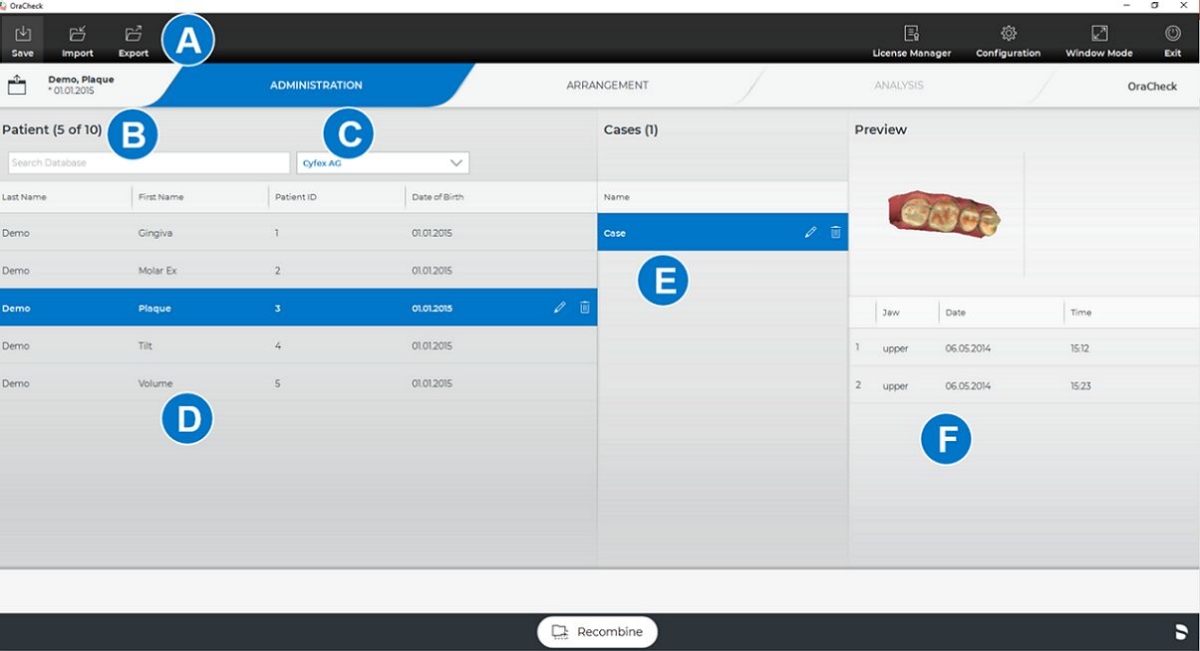 A: Import cases as .oc (OraCheck) or STL or export as .oc
B: Selected patient
C: Selected dentist
D: Patient list / Edit patient
E: Cases / Arrangement of scans
F: Scans saved in a case and preview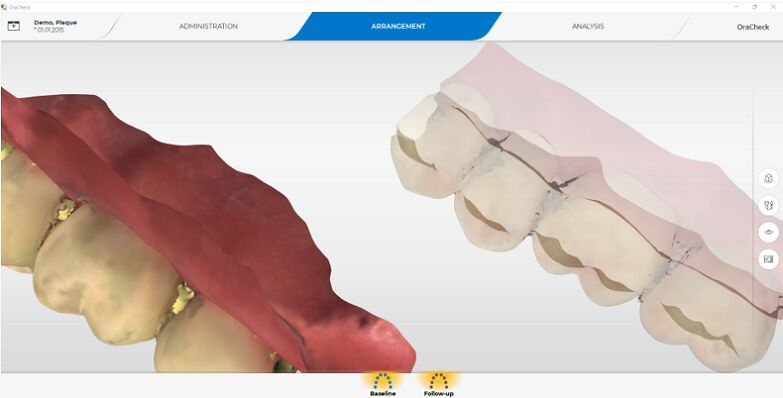 Select two scans in order to analyze
Now, analysis phase is available
Just klick on analysis to proceed